Juror for Strata Gallery's Upcoming Exhibition Selfhood
Deadline: November 1, 2023
To apply visit the gallery website: https://www.stratagallerysantafe.com/
This juried exhibition will feature artworks centered upon the concept of selfhood. It will consider how selfhood is constructed, altered, and reimagined. Contemporary artists investigate the multiplicitous nature of selfhood: gender, sexual orientation, race, class, age, ethnicity, and so forth. Artworks may consider selfhood outside the traditional Western views of self. Selfhood, as a dichotomy, can reflect cultural norms and be a source of resistance to them.  Navigating selfhood during disruptive times can lead to crossroads of crisis; thereby, artists may present visualizations of selfhood that explore the process of self-discovery, self-definition, and self-direction. What are aspects of resilient selfhood? How can others define our selfhood? These questions are explored in the arts. The protagonist, Ruth Bader Ginsburg, from the film On the Basis of Sex exemplifies the resiliency of selfhood. The potential for others to define our selfhood is reflected in Erika Sánchez' novel I Am Not Your Perfect Mexican Daughter. Who am I? Who are we? Visual artists create reconceptualizations of the self. They address the fluidity and facets of identity within an intersectional discourse. In their artwork, selfhood can be socially situated and relational. Any artist whose artwork examines concepts of selfhood in contemporary times is encouraged to apply.
Selfhood is a juried exhibition held at Strata Gallery in Santa Fe, New Mexico. The exhibition will run from Jan 2 – 19, 2024.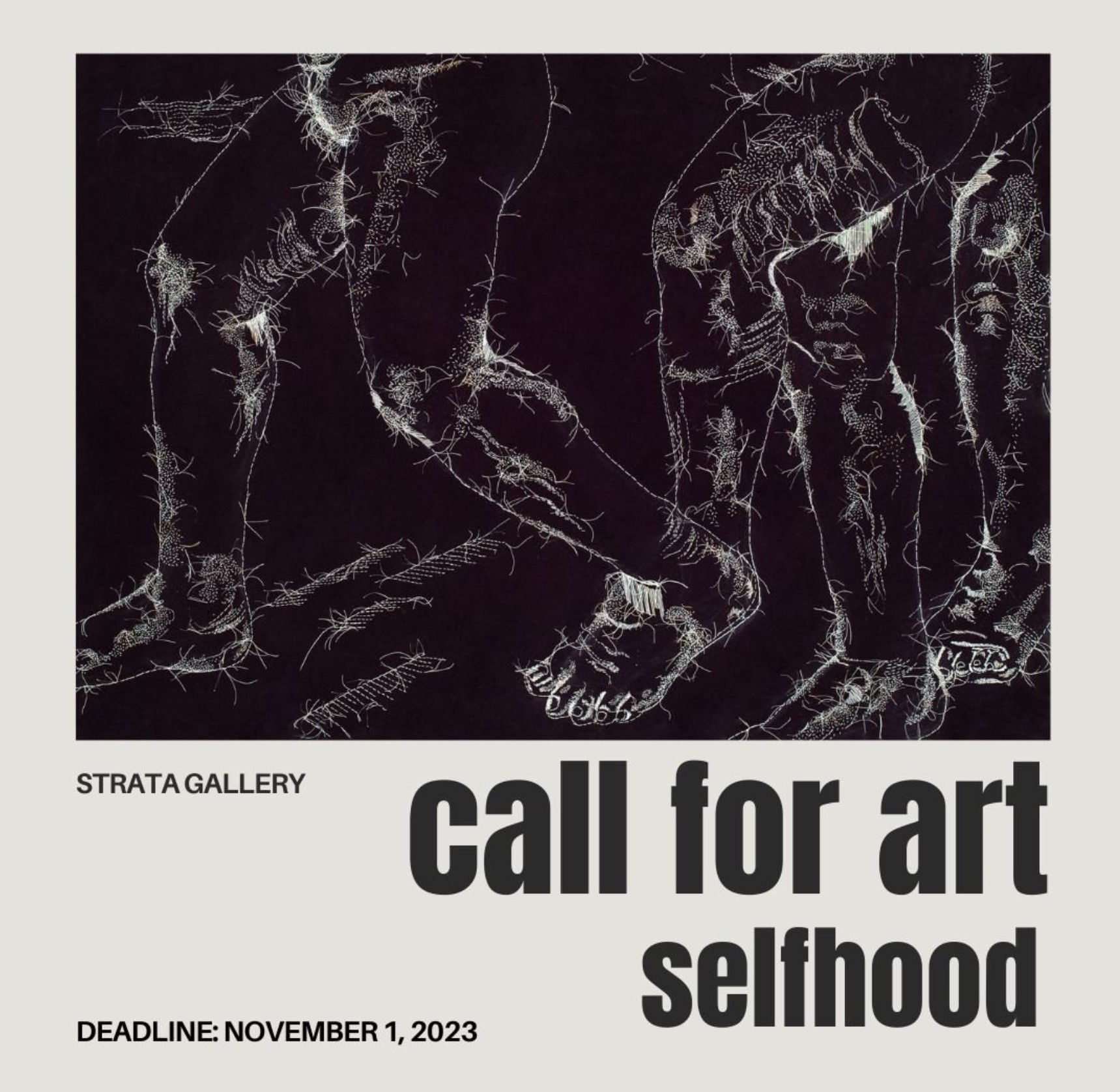 Latinx Artist Fellowship
I am excited to announce that I am the recipient of the Latinx Artist Fellowship!
This fellowship supports some of the most compelling Latinx visual artists working in the United States today. It is an honor to be recognized and to be in the company of brilliant artists that make up this cohort!
Fellowship codesigned and managed by US Latinx Art Forum (@uslaforum) in collaboration with the New York Foundation for the Arts (@nyfacurrent). Cofounded by The Ford Foundation (@fordfoundation) and the Mellon Foundation (@mellonfdn).
Latinx Artist Fellowship Cohort 2022-2023: Tanya Aguiñiga, Candida Alvarez, María Magdalena Campos-Pons, Maria Gaspar, Jay Lynn Gomez, Lucia Hierro, Consuelo Jimenez Underwood, Koyoltzintli, Leslie Martinez, Amalia Mesa-Bains, Rosemary Meza-DesPlas, Las Nietas de Nonó, Carmelita Tropicana (Alina Troyano), Juana Valdés, Vincent Valdez.
Latinx Artist Fellowship Website Link: https://mellon.org/programs/arts-and-culture/latinx-artist-fellowship/